Street Fighter the Storytelling Game will soon have its own fan-made 20th anniversary edition!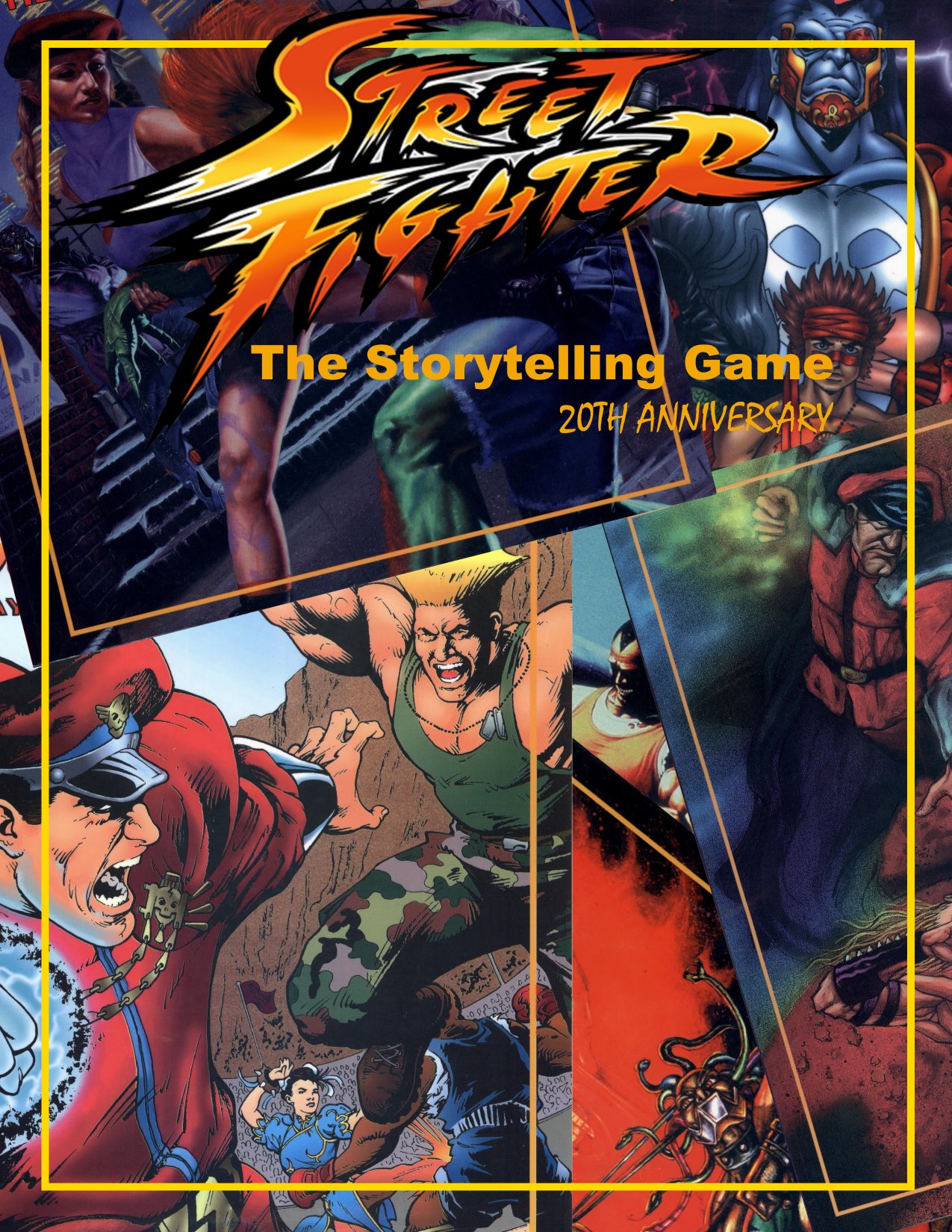 I spoke with the creator recently, and I'm told that it will be a compilation of all the the materials from the current source books into one beautifully formatted electronic document.
No longer will you have to flip through different books to see all the moves or styles etc. They will all be organized together by chapter.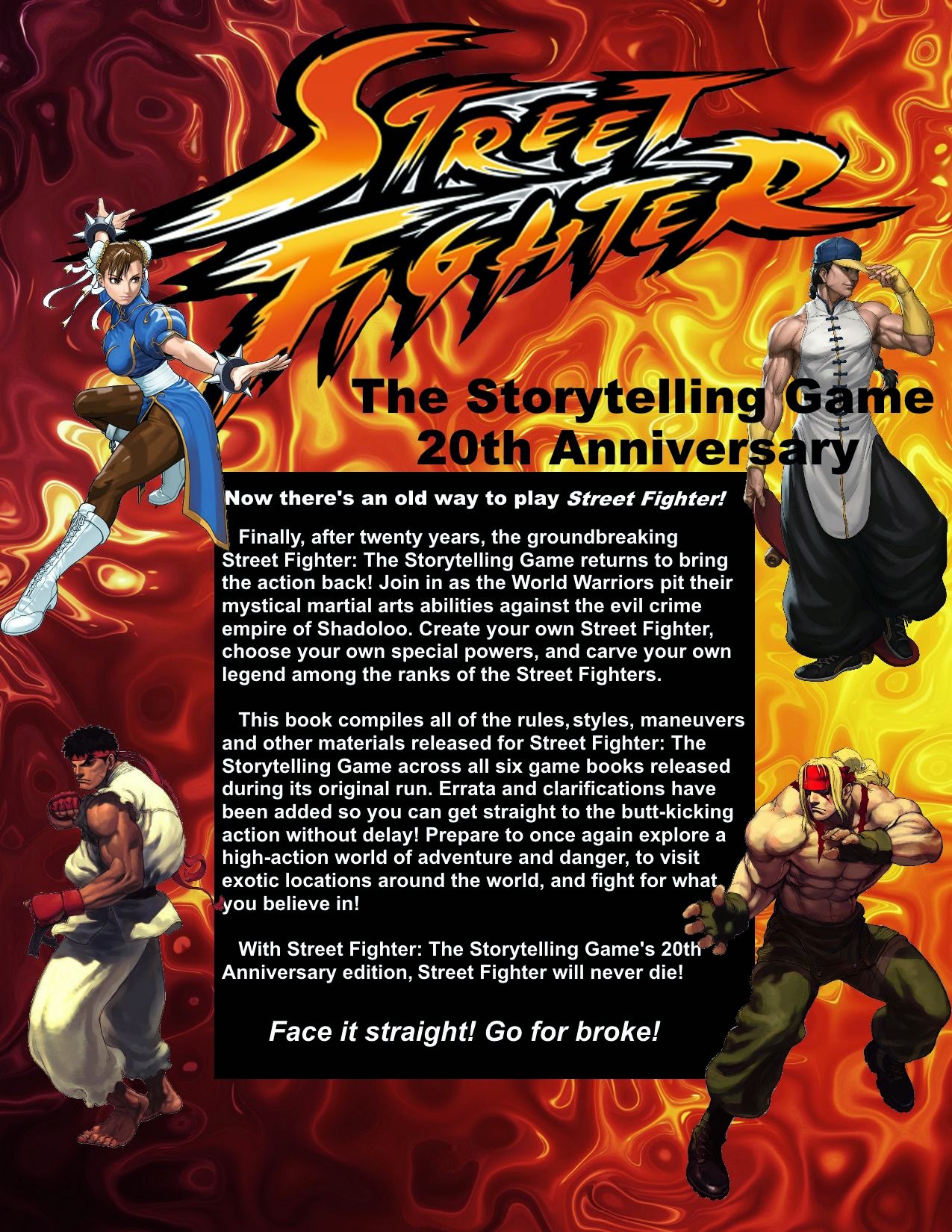 You can follow along with the progress and updates here and get a pretty good idea of what the final product will look like from the work-in-progress pdf files.
There are some inconsistencies and contradictions in the original White Wolf print versions that were never corrected in any kind of second edition or errata. This means some judgement calls will be made in order to compile it all in a consistent way. For the sake of preservation however these will all be transparent if you want to make your own call instead.
The end of 2014 is coming up fast so it's a bit of a race against the clock to be released on the 20th anniversary. I'm definitely rooting for him and you should too!