Ibuki has just been revealed at Combo Breaker (tournament). Holy kunai, that's a lot of kunai! It looks like they are giving her even more classic ninja gimmicks than she already had, including gliding, bombs, Ninja Log, hand-signs, and a million new kunai variations.
This time around she has a reloading type move to stock 5 kunai and when she runs out she has to reload again. She can use them one by one or many at once! That will add a little realism to the rpg.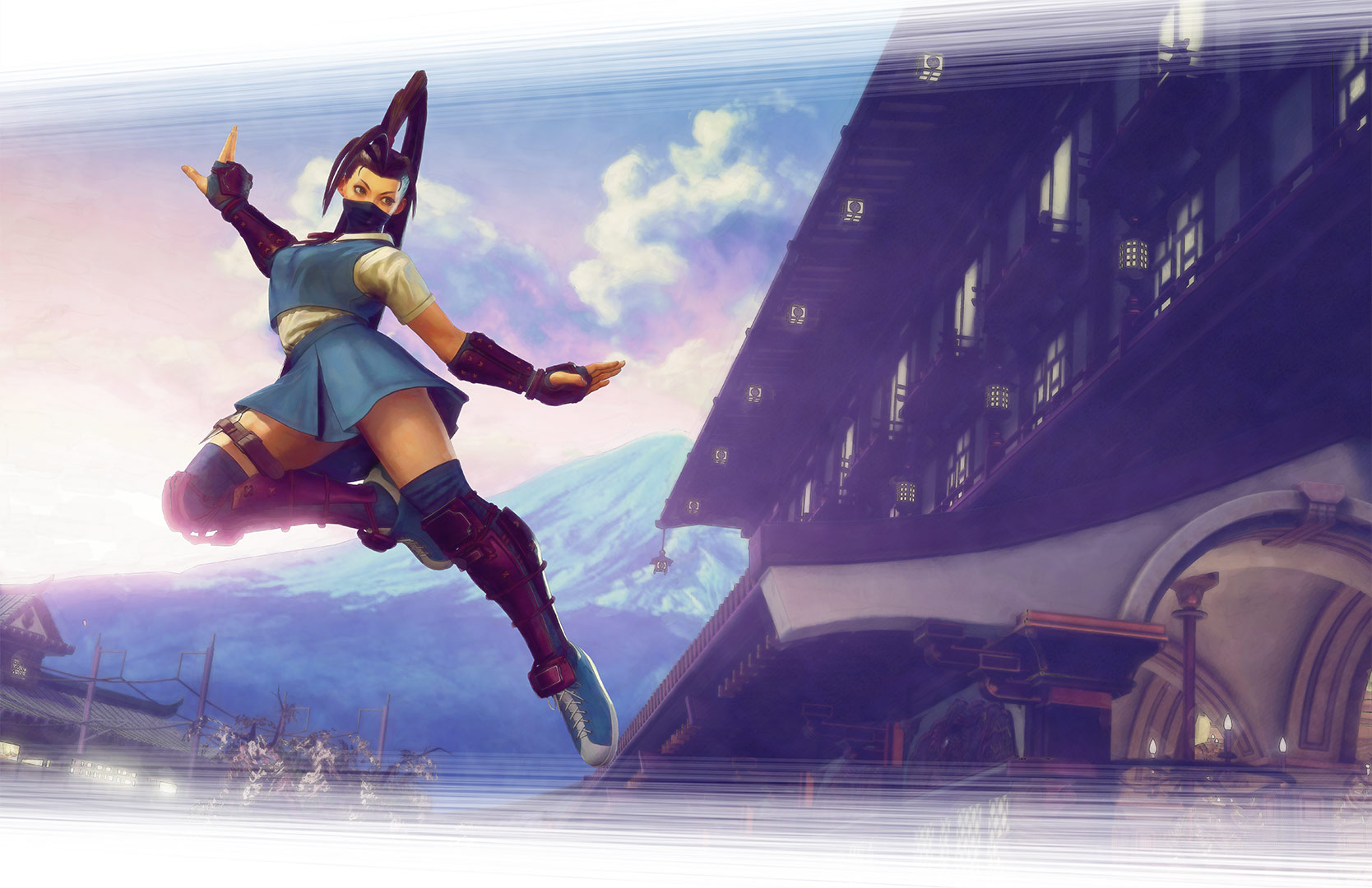 She was supposed to be released in May but has been delayed until June. It looks like they will release Ibuki and Cinematic Story Mode at the same time.
I'll post more details and media as they become available.